About Us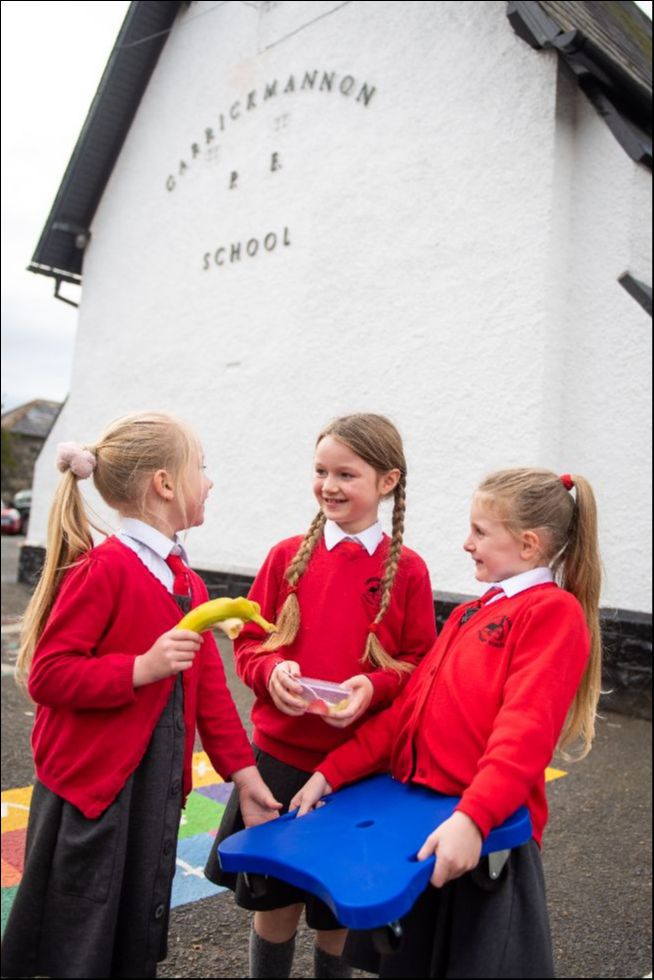 Serving the community for almost 200 years
Carrickmannon Primary School is a controlled Primary school, situated 1.5 miles outside the village of Ballygowan. Our current enrolment (2021/22) is 87 children. The school, opened in 1825, is a listed building of historical interest, which has been renovated and extended, providing excellent modern classroom facilities and a large resource area. We make full use of the facilities we have outdoors; grass, bark and tarmac play areas, as well as a garden area to enhance the pupils' learning experience.
Mission Statement
We aspire to provide all children with the opportunity to become successful learners, confident individuals, responsible citizens and effective contributors within a rapidly changing world.
Aims
At Carrickmannon Primary School we aim to provide a safe, positive, supportive, stimulating and challenging environment where each child feels valued, respected and nurtured. All are encouraged and given the skills to achieve their full potential. We aim to provide each child with not only a well-balanced curriculum but also a very happy and memorable time in their early years. Pastoral care is a priority and is acknowledged as playing a crucial role in the development of the ethos of the school.